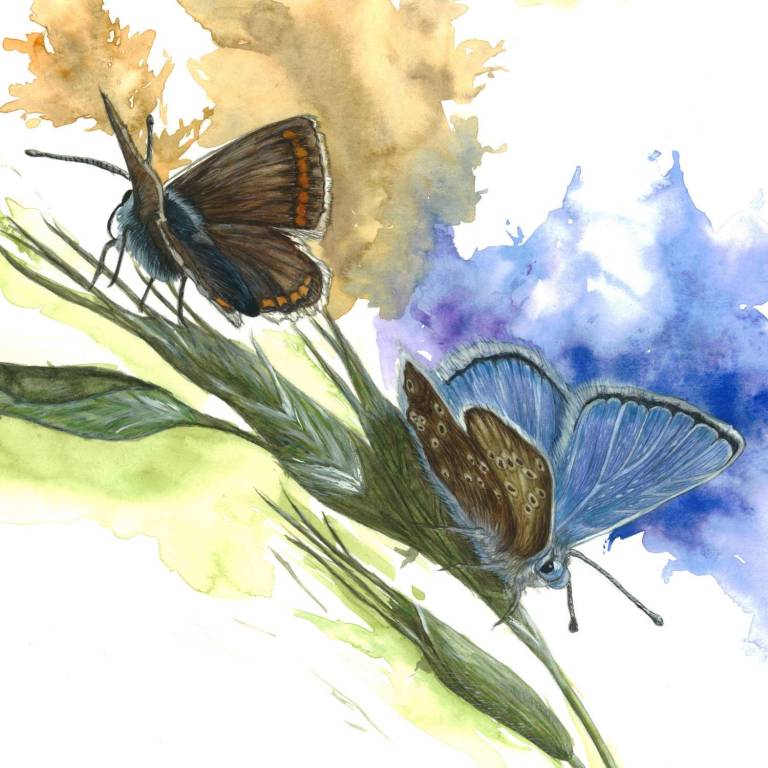 "I am a self-taught artist based in a small village in Devon. Being born, bred and lived all of my life in Devon with its beautiful coast and countryside, I have never had desires to leave.  
I am blessed with three young children and my days consist of taking care of them, long walks with my dogs along the River Culm and creating new art pieces.   
I work with watercolours to create my paintings, enjoying the fluidity of this medium along with the fine detail that can be achieved.   
My subject theme presents country animals both wild and farmed. My art works depict my version of creatures great and small. Initially I began painting farmed animals in a bid to get my audience to connect to these beautiful beings; to show their beauty, their innocence and their souls. Every being is precious.  
In the last year I have focused more on wild animals. I am fortunate to be able to live in the countryside, which influences my choice of subject. Having an insight into their charm makes all the difference when I paint."