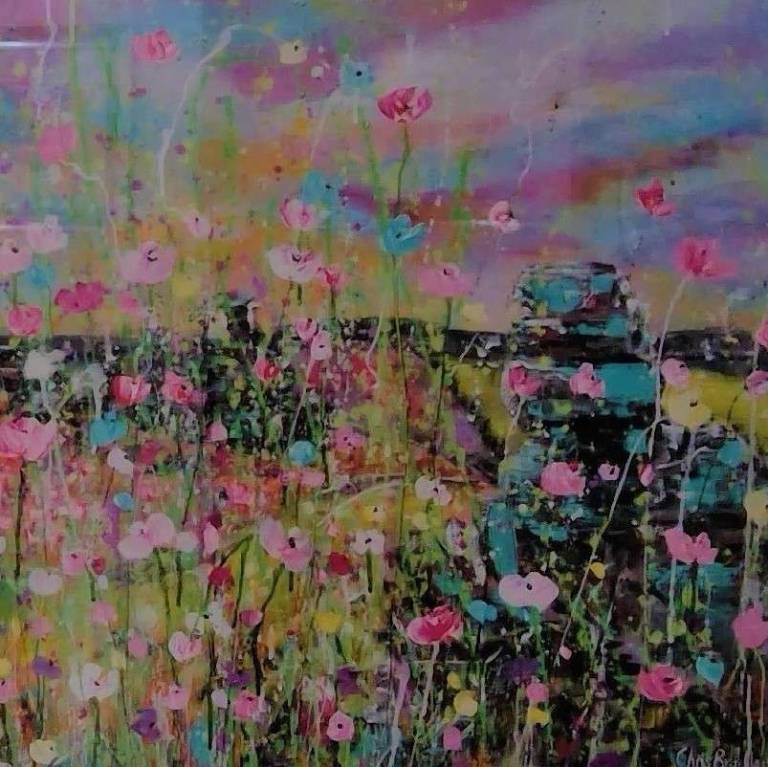 Chris Bradley lives in Chudleigh in between the beautiful Dartmoor and ever changing coast of south Devon. He started expressing his creative side when he became a father 9 years ago, now a father of two beautiful daughters he has found using resin and mix media a great way to create and spend quality time with his family who really enjoy to help him paint.
Chris inspiration comes from many hours spend on the beach (Hope Cove, Treyarnon) and messing around with the kids on Dartmoor (Bone Hill Rocks), looking into beautiful lakes and reservoirs, watching seaweed and sea life move from cliff tops (Fishmans Cove Brixham), the thousands of miles of beautiful hedgerows. But more than anything the hours spent loving and enjoying and being completely mesmerised and enchanted by the coastal rockpools, this perspective has greatly influenced Chris artwork.
Chris breaks his artwork into a few different areas, Seascapes, Rockpool aerials, landscapes and hedgerows. Chris revels in bright abstract designs to capture the beautiful places which surrounds him. These dramatic and colourful pieces of art can bring the room to life by their modern, vibrant, contemporary fresh feel.
Chris' artwork is mix media on canvas multi-layers of resin, which takes up to 7 - 14 days to create these vibrant pieces.