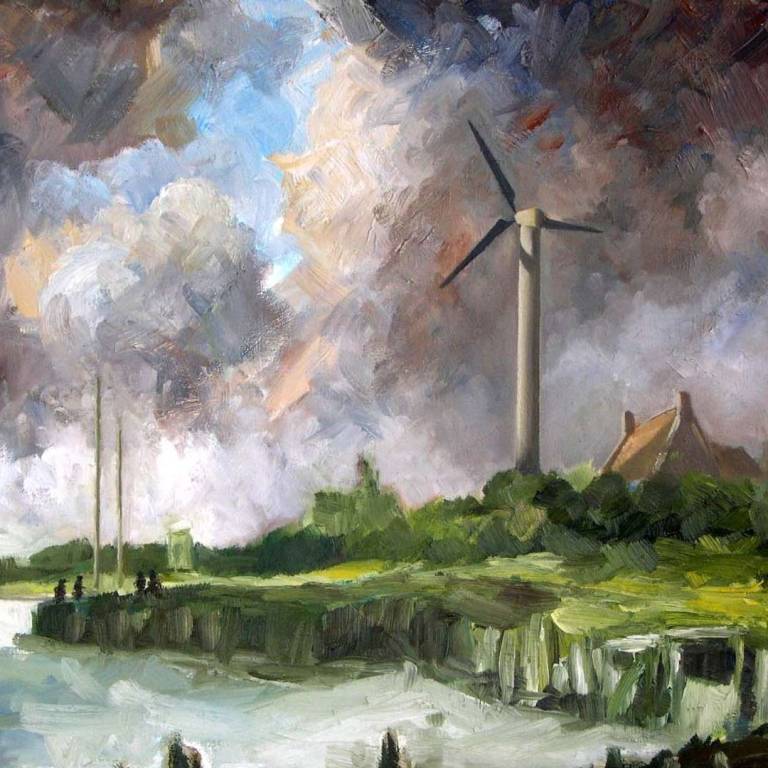 I am a landscape painter working in North Devon.  From 1977-1981 I attended St. Martin's School of Art and later I undertook my Teacher Training, in Art, at Goldsmith's College, London University.
For the last seventeen years I've taught Painting and Drawing in Adult Education and since 2012, I've been teaching a private Art Class every Saturday morning.
Over the last few years, I've been working, almost exclusively, with painting knives as they give me the luscious surface texture and colour resonance that, hopefully, conveys my intent.
Although there is a degree of topography in my work, a sense of place is a vital element in my painting inasmuch as it acts as concrete form upon which to hang the emotive content of the work. Through the use of "chiaroscuro", particular colour relationships and the richness of the paint itself, I am hoping to recapture and to convey an emotive response to the beauty perceived through my interaction with the landscape around me, especially woodland and water.
When I'm not specifically out in the countryside painting or drawing, my interaction with the landscape is through my love of hiking, fishing and camping.