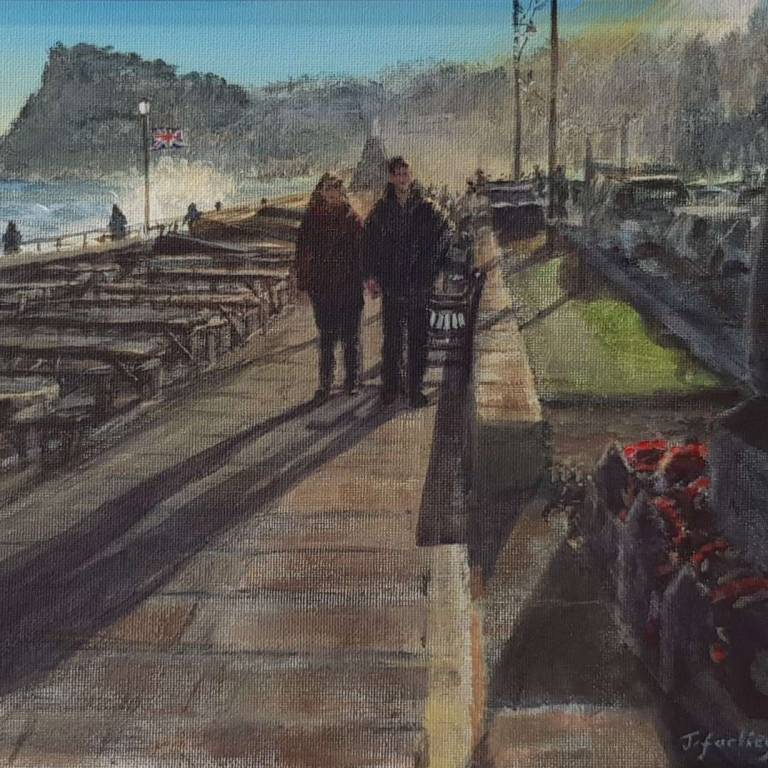 Jayne is a self-taught local artist, inspired by her love of local estuaries, and coast lines, and urban scenes that she see's in her everyday life.
After taking A level art, she began a career in retail and window dressing.
In 2008 Jayne returned to painting, with a determination to make this her full time profession.
Her work has steadily been gaining recognition.
In 2019 she was selected by The Society of Women Artists, to show at their annual exhibition at The Mall Galleries in London.
She undertakes private commissions, and runs painting work- shops and demonstrations locally.
Jayne uses acrylic. This is a crucial medium for her work. She uses thin layers of acrylic and a dry brush technique. This allows the canvass and underpainting to show through, creating as she describes, 'a feeling of energy.'
Her land and seascapes often capture a moment at sunset or sun- rise. She is most interested in this transitional time of the day. How the sun creates different reflected colours on water and land.
Her Urban scenes concentrate on stark differences between light and dark. She looks for a powerful light source. Jayne is fascinated by the relationship between the shadows of people, buildings, and other objects. How these shadows intersect and connect people to a place, a moment in time.