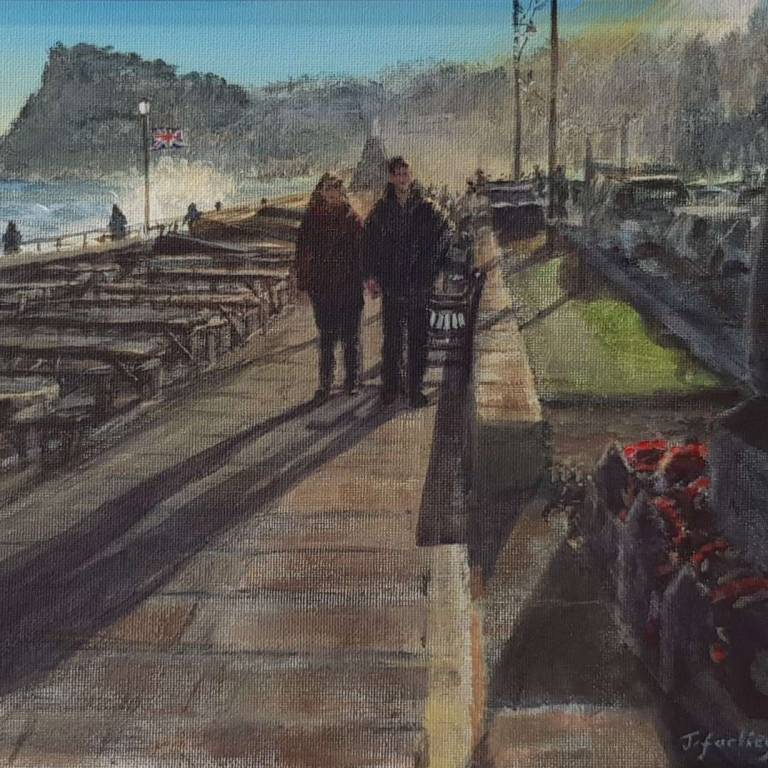 Jayne's artistic journey began at GCSE and A level. She then used her artistic skills in window dressing for thirteen years before returning to paint when her first child was born in 2008. Jayne has found further inspiration attending local art groups and workshops in Devon. This, together with getting out and sketching, motivated her to develop further skills with acrylics and mixed media.
Inspired by the wonderful scenery in Devon she also paints land and seascapes from walks and experiences whilst out sketching. More recently Jayne has been motivated to paint urban street scenes. Fascinated by shadows as a child, Jayne still visualizes her pig tails swinging as she skipped along. In her urban paintings, Jayne, explores strong light, reflections and the way shadows emerge. She is fascinated by the relationship between the shadows of people, buildings and other objects. How the shadows intersect from these and connect people to a place, objects and a moment in time. How the light from the sun or electric sources bounces, reflects, splatters and is caught in the scene.
Jayne enjoys sharing her skills and the techniques that she has learned by teaching others. She finds this rewarding and equally inspiring beyond words!
Jayne's main medium is acrylics which she uses a dry brush technique to build up layers of colour allowing the underpainting to show through.