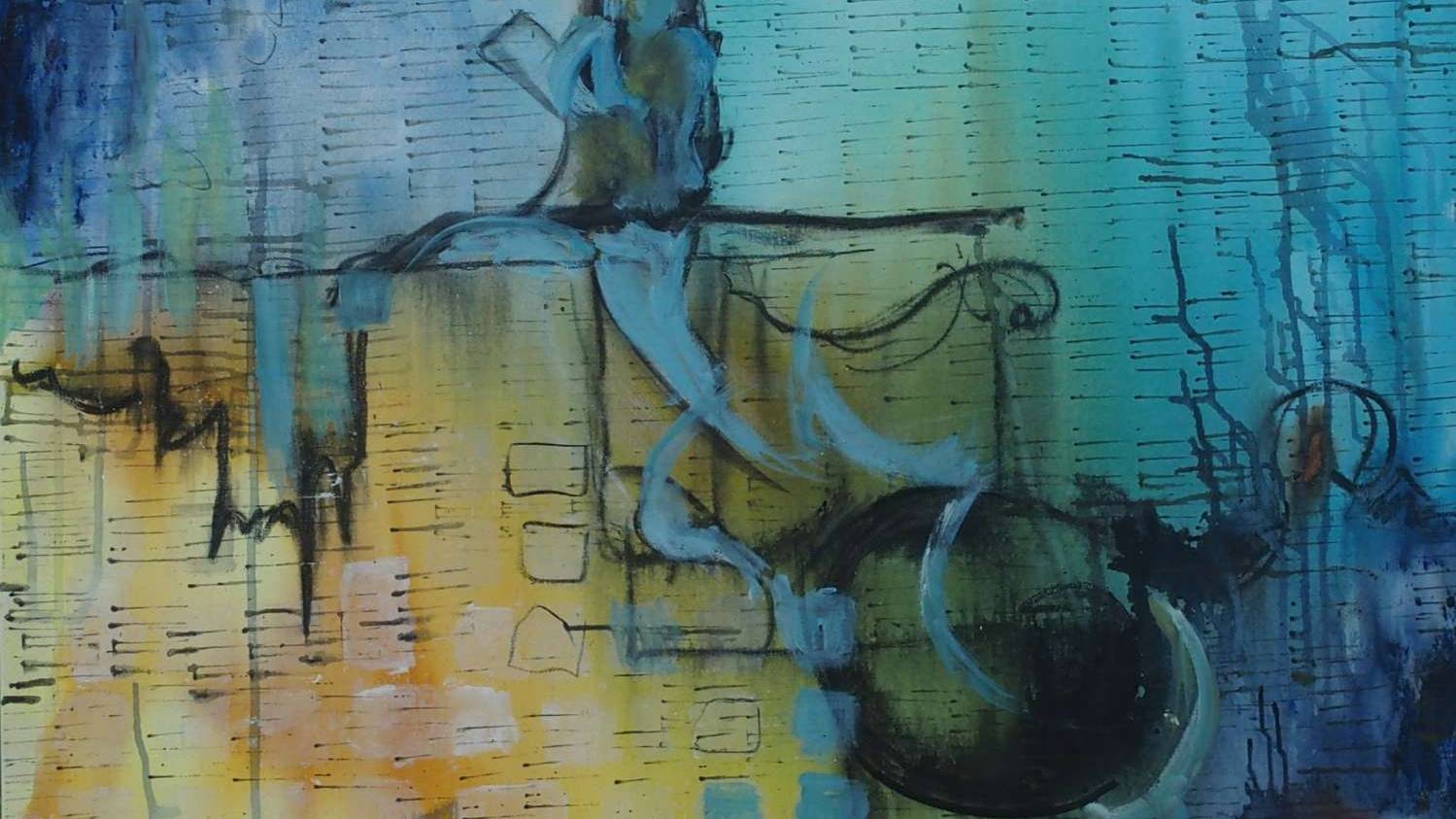 Home page
Welcome to a feast of colour and variety!
Today Saturday 30th May 2020
Today's painting is Geometry Lesson No 1
Today's Tune-a-Day is No 6 Waltz by Weber
There are four galleries for the paintings shown on the YouTube music videos posted during the pandemic. There's a new tune and picture for each day from March 23rd 2020.
1. The Tune a Day Gallery Numbers 1 -20
2. Tune a Day Gallery Numbers 21 - 40
3. Tune a Day Gallery Numbers 41 - 60
4. Tune a Day Gallery Numbers 61 -80
In these four galleries the paintings can be seen more clearly than on the YouTube music videos labelled Tune a Day. The cellist is Julian Carlick, Ilfra's husband. Ilfra plays the piano, but she isn't painting at the same time. Each tune is between 2 and 5 minutes. To go directly to the music for each painting in the Tune-a-Day Galleries, double click on the image then in its description click on the pale text.
The music videos were initially posted for friends but we welcome all friends of friends too, and hope both the pictures and the music will add to your enjoyment during these difficult times. We don't know yet how long we will continue to post music and pictures but we have lots of both!
Recent paintings added: Pressed Flowers, Trojan Shipwreck, Lamp with Violin, Postcard from Captain Cook, Eastern Reflections, Old Bottles, In the Courtyard, Gnarled Tree, Geometry Lesson No 2
Click here for the Lainston Gallery. The show, called Images and Quotes, was held at Lainston, the home of Ilfra's studio, in July 2019. Some of the paintings have been moved to the Tune a Day galleries. If you search through you will find they are the ones with quotes and image descriptions.
For sold items from the show please click here

To make an appointment to visit Ilfra's studio please wait until the pandemic permits or contact by email
artilfra@gmail.com

or +44(0)7775 504363 or 01962 866072
Not all Ilfra's work is online yet. New work is added frequently. In the period of the pandemic, looking on line is the best way to see Ilfra's work as visiting the studio is not possible at present.
On-line selling is active.
Cards and prints are also available. Please enquire.
Website updated on May 30th 2020